Cleaning & Air Fresheners
Be sure you are cleaning with products that are safe for you and your family, as well as safe for our Earth.
We also offer you alternative natural and organic air fresheners to keep your home or office smelling its best. You'll be glad to use these, as so many commercial alternatives are downright toxic and have the potential to harm your health.

All of our range is thoroughly pre-checked for nasty ingredients, hidden chemicals and everything else used to 'trick' you into buying poor-quality and harmful products - and importantly, we make sure the products all work well, too!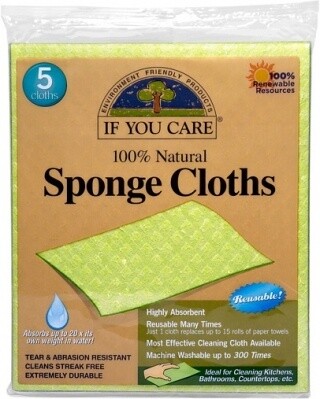 If You Care Sponge Cloths - Pack 5
If You Care Sponge Cloths - Pack 5
A versatile cleaning cloth for the whole house!